Division St Bridge
There are two Division St. bridges. One across the North Branch Canal (east bridge) and the other across the North Branch (west bridge). First generation Chicago-type bascules were built at each crossing in the early 1900's. The east bascule bridge was replaced in 2014 by a fixed span. The west bascule bridge remains and is the subject of this page.
The first bridge crossing the North Branch at Division St. was a swing bridge built in 1869. This bridge was in place until the current bridge was built.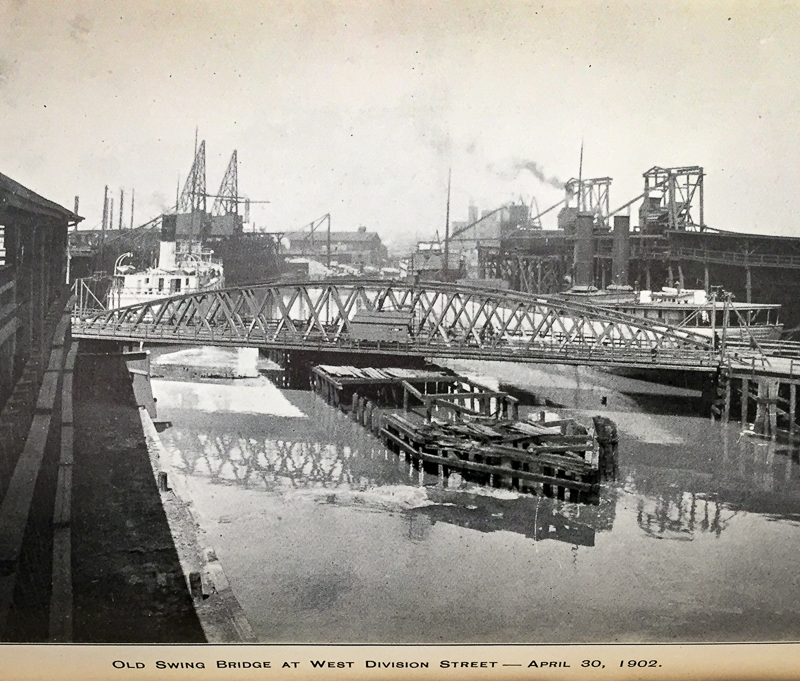 Work on the current bridge began in May of 1902. The first year of work involved removing the old bridge and building the substructure. Beginning in August of 1903 work on the superstructure began. The bridge was completed in June of 1904.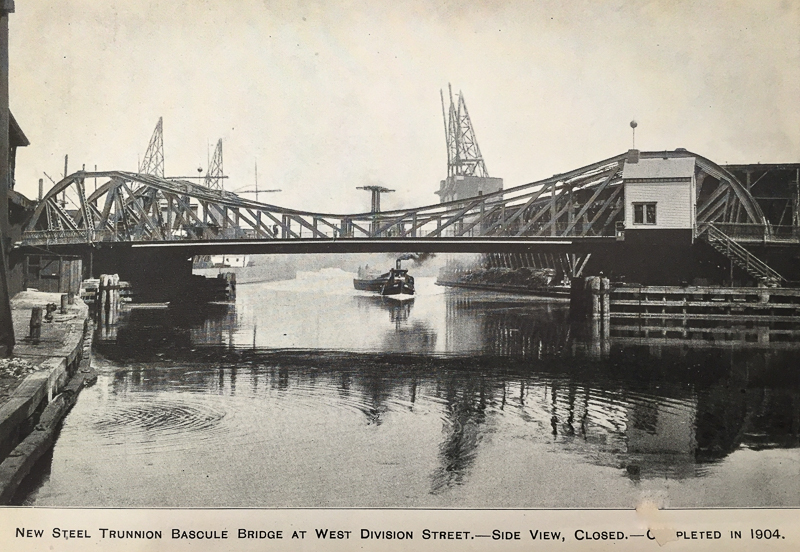 According to an item in the June 9, 1904 issue of the Chicago Tribune, the Mayor's son was at the controls when the new bridge was closed during the opening ceremony. In its first full year of operation it was operated 1,368 times.
The bridge was operable until 1993, when it was rebuilt as a part of a plan to make Goose Island a planned manufacturing district. As part of the necessary infrastructure for this plan, the old bridge needed to be able to handle 40-ton trucks. Because the bridge had historic significance as a first generation Chicago-type bridge, but was no longer required to operate, the city maintained the general appearance, but removed the controlling equipment making it no longer movable.
More information can be found at Historicbridges.org.
****
****