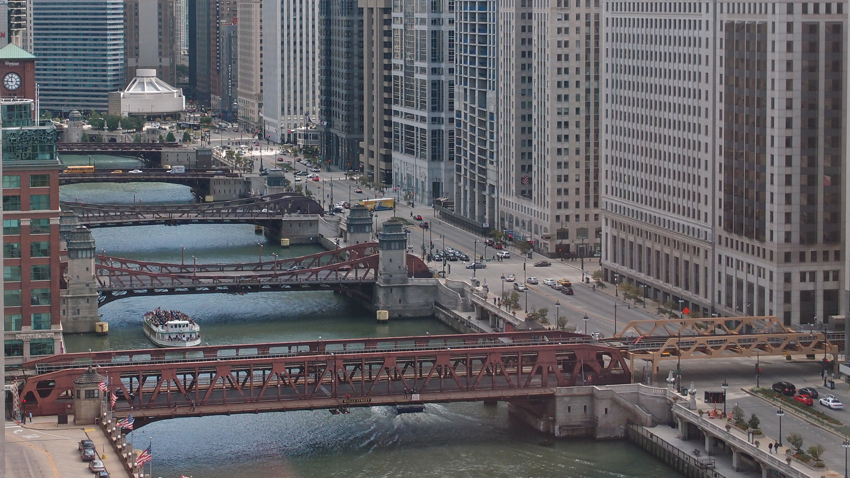 About Chicago Loop Bridges
This website is an extension of my book entitled "Two Miles – Eighteen Bridges, A walk along the Chicago River." The book was the result of my curiosity about the number of movable bridges in a relatively small geographical area. My objective in writing this book was to go beyond the basic statistical facts and figures to include historical and cultural impacts of the bridges and be free of jargon, so that the book could be an enjoyable read to all. At this point, the information on this website is more complete than that provided in the intial manuscript.
This site went live in 2008. Originally it focused entirely on the eighteen movable CDOT bridges from Lake Shore Dr. to Van Buren St. Over time, the scope of the site broadened to include more information on the history and operations of all thirty seven moveable CDOT bridges on both the Chicago and Calumet rivers.
Free information is still a large part of the site, but we offer a few bridge related souvenirs including photographs. These are available here. The photographs on this site are a team effort with Patricia Armell.
If you enjoy the information provided in this website or have questions or comments, please feel free to use the e-mail link below to contact me.
Thanks for visiting Chicago Loop Bridges!
Jim Phillips - e-mail