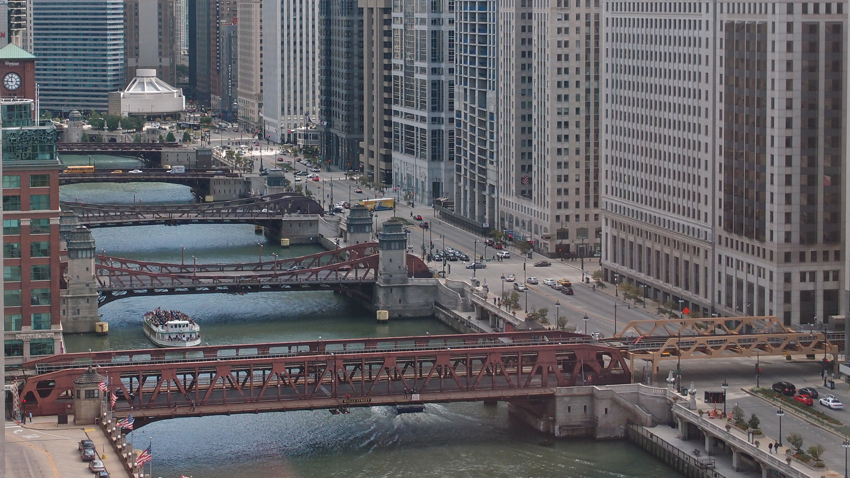 About Chicago Loop Bridges
This website is based on my book entitled "Two Miles – Eighteen Bridges, A walk along the Chicago River." The book was borne out of my fascination for the wide range of bridge styles in a relatively small geographical area. My objective in writing this book was to go beyond the basic statistical facts and figures to include historical and cultural impacts of the bridges and be free of jargon, so that the book could be an enjoyable read to all.
This website is a summary of the bridge and tour information presented in the book. Additional information found in the book is a discussion of Chicago history as it relates to the river crossings; the evolution of movable bridges in Chicago; biographical information of some of the key engineers; engineering concepts and bridge details are also provided.
The book is available for download on scribd.com. Click here for details.
Over the 4+ years, this site has been in existence, there has been a few changes in the scope of the effort. Free information is still a large part of the site, but I lead tours and offer a few bridge related souvenirs including calendars and photographs. These are available through a sister site (sweethomesouvenirs.com). The photographs on this site and in our calendars are a team effort with Patricia Armell.
If you enjoy the information provided in this website or have questions or comments, please feel free to use the e-mail link below to contact me.
Thanks for visiting Chicago Loop Bridges
Jim Phillips - e-mail